Diversity, Equity and Inclusion
A message from our President & CEO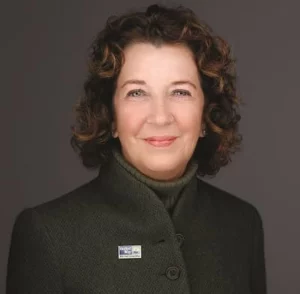 Dear Community, 
Over the past few years, Mile High United Way has taken an honest look at ourselves – not only to understand who we currently are as organization, but who we aspire to be for our community and for each other.
With leadership from the Executive Team, Board of Trustees and our internal Diversity, Equity and Inclusion (DEI) committee, we began down a path to define and create a shared vision.
To further our progress in making Mile High United Way a great place to work and a strong community partner, we believe in a truly inclusive workplace that attracts and retains a diverse talent pool and creates an atmosphere in which we are all fully engaged, valued, and celebrated.
We have been on our DEI journey for many years, fueled by our mission to Live United and the expectations of our staff and community to create opportunities for everyone. In 2020, we embarked on a new leg of the journey (Phase I) as we engaged Kim Desmond, of Desmond Ray LLC, to conduct a training series to build awareness of unconscious bias, categorize coded language, identify types of racism and build equitable systems to promote belonging. The continued learning and collaborative engagement of these sessions were designed to strengthen our organization, while supporting staff on their own DEI journeys.
When the world changed in 2020, the events that unfolded (the advent of the pandemic and the murders of Ahmaud Arbery, Breonna Taylor and George Floyd) crystallized our commitment to DEI at Mile High United Way.
In 2021 (Phase II of our DEI journey), we created our Equity Integration Plan that included nine strategies. Our Board of Trustees formed a DEI committee to prioritize and invest in cultivating equitable outcomes in philanthropy, programmatic development, governance and inclusive hiring and recruitment practices.
During the summer of 2022, we launched Phase III of our equity journey by hosting nine All-Staff Listening Sessions to collect feedback on the Equity Integration Plan strategies. All Mile High United Way staff members improved the nine strategies by contributing their valuable perspectives and lived experiences.
Following the listening sessions, the Executive Team, DEI Champions and Staff Leads developed project plans to address the needs identified during the listening sessions.
We are proud of how far we have come. We also know that we are still in the early stages of our DEI journey, and there is more to do. It will not be easy to achieve the transformational outcomes we want. It will require time, humility and commitment from all of us. And, we know this hard work will prove to be more than worth it.
Warmly,
Christine Benero
President and CEO, Mile High United Way