We're investing IN Our FUTURE LEADERS.
Mile High United Way helps students and families build a foundation for academic success by connecting them to education and literacy programming while also holistically addressing families' needs. When parents are engaged in their children's education, children earn higher grades, attend school more regularly, and graduate from high school at higher rates.
How We Support Education & Literacy
United FOr Schools
We promote grade-level reading by nurturing school-community partnerships, empowering parent advocates, and developing essential resources that serve both children and their families.
Community Grants
We invest in nonprofit organizations that holistically address education and literacy. Our funding partners work to strengthen academic success for students across Metro Denver.
in social-emotional education grants were distributed to partner schools between 2020-2021.
Title 1 schools in Adams 12 and Aurora school districts were supported through our programming last year.
students participated in quality out-of-school programming through United for Schools last year.
Enhancing School-Community Partnerships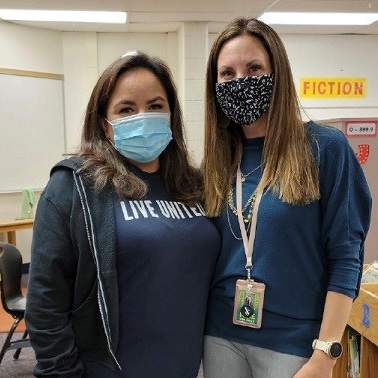 Mile High United Way's United for Schools program has been helping families and students overcome the digital divide since the onset of the pandemic and our work continues to be urgently needed in 2021.
Mile High United Way and Comcast are working together to bridge the digital divide by providing technology resources and educational training to families. Learn more!
Invest in Mile High United Way
Support Mile High United Way programs that provide wraparound support, like access to education and literacy programs.