Mile High United Way's physical office is currently closed, but all of our services including 2-1-1 will be running at full capacity. Please dial to reach our community resource center.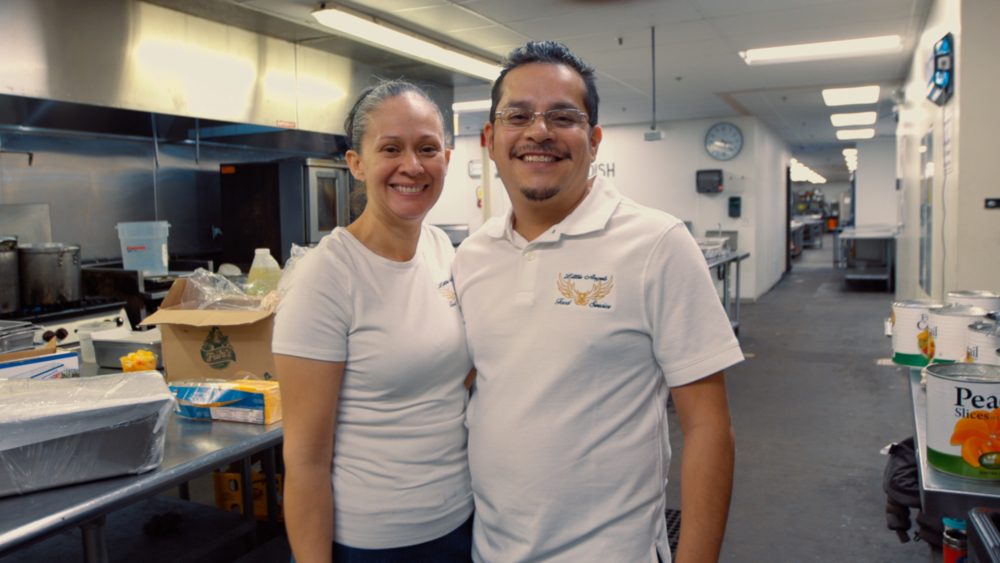 United For Business
Mile High United Way's United for Business program works to strengthen under-resourced communities by focusing on economic stability and mobility for businesses and startups.
Strengthening under-resourced communities by helping small, locally-owned businesses realize their growth potential
With an emphasis on women- and minority-owned businesses and entrepreneurs, United for Business provides direct services and specialized assistance that help promote the attraction, retention, and expansion of quality jobs in the Denver Metro area.

The program works collaboratively with individual business owners, many of whom are in the Globeville, Elyria-Swansea (GES) neighborhood, to understand their needs and utilizes professional services and skills-based volunteers, or Business Advisors, to help owners reach their goals.
Meet Our Small Business Owners
Initial Consult
Business owners are consulted on their current needs and goals are set.
Volunteers are Matched
Mile High United Way identifies professional services and small business experts that can help.
Goals are Met
Business owners work directly with skilled volunteers to reach set goals.
Pivoting to Support Local Businesses Impacted By COVID
As the coronavirus has caused daily life to change drastically, many small businesses find themselves faced with unprecedented challenges. In order to respond to these emerging needs, Mile High United Way is pivoting our United for Business (UFB) program to help small, local businesses stabilize and focus on their recovery.
Read Article
Helping Local Grocery Store Owners Better Serve the Community
'El Tepetate' is the go-to neighborhood source for fresh and quick produce at a fair price in Globeville and Elyria-Swansea. With help from UBA volunteers, owners Jesus and Maria are getting they support they need to better serve their community.
More Than Just Business
Working with UBA, Oscar and Rocio believe they are doing more than just business. "We've survived one way for so long, but now we have a structure and are smart about the direction we want to go in and how we want to grow."
Read More
Women Supporting Women: The Launch of a Mobile Coffee Truck
Bold Beans is a girl-voiced, girl-run, girl-led coffee business, and it gives teen girls an opportunity to explore entrepreneurship, gain tangible life-skills, and it sets them up for long-term economic independence.
Read More
Get Involved
Have questions about our program or need business consulting?
Contact: UFB@UnitedWayDenver.org or call 720-501-3920.
Interested in donating your time and expertise by becoming a volunteer?
Contact: Volunteer@UnitedWayDenver.org