Mile High United Way's physical office is currently closed, but all of our services including 2-1-1 will be running at full capacity. Please dial to reach our community resource center.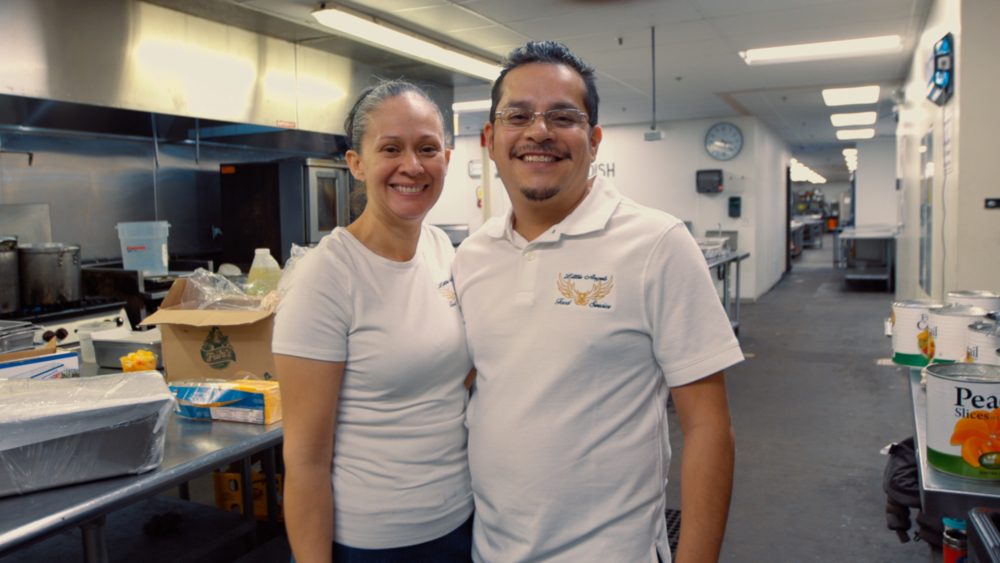 United For Business
Mile High United Way's United for Business program works to strengthen under-resourced communities by focusing on economic stability and mobility for businesses and startups.
United for Business 2019-2020 Impact
Play the video to see the impact Mile High United Way's United for Business program has had this past year.
Strengthening under-resourced communities by helping small, locally-owned businesses realize their growth potential
With an emphasis on women- and minority-owned businesses and entrepreneurs, United for Business provides direct services and specialized assistance that help promote the attraction, retention, and expansion of quality jobs in the Denver Metro area.

The program works collaboratively with individual business owners, many of whom are in the Globeville, Elyria-Swansea (GES) neighborhood, to understand their needs and utilizes professional services and skills-based volunteers, or Business Advisors, to help owners reach their goals.

Learn more about our small business clients and how the program has helped their business in our 2019-2020 Impact Report.
Read Impact Report
Initial Consult
Business owners work with United for Business Advisors to assess their current needs and identify a plan to achieve their goals.
Volunteers are Matched
Mile High United Way supplements our advising by introducing skill-based volunteers to provide expert consulting at no cost to the business.
Goals are Met
Business owners work directly with their Business Advisor and their Volunteer Consultant(s) to achieve their goals.
Meet the United for Business team
Mile High United Way United for Business
Powered by Wells Fargo