Wells Fargo has been a longtime supporter of Mile High United Way through both their foundation giving and employee volunteerism.
Wells Fargo made the initial investment in our United for Business (UFB) program in 2019. Their employees supported the program by delivering a workshop "Managing cash flow and technology for small business" to help provide the tools for the small business owners to succeed. Their ongoing support of the program has allowed us to better serve our small business clients during this challenging time. After seeing the impact of this powerful partnership, we are pleased to announce that Wells Fargo is furthering their investment with a $250,000 gift to expand access to capital and provide opportunities for local businesses to thrive.
Mile High United Way's UFB program works to strengthen under-resourced areas of Metro Denver by focusing on economic stability and mobility for businesses and startups, most of which are women- and minority-owned. The program works collaboratively with individual owners, mainly in the Globeville, Elyria-Swansea (GES) and Aurora areas, and aims to help them not only remain open but reach their growth potential.
Over the past year, our UFB program has pivoted to address the immediate needs of businesses impacted by the pandemic. Through conducting personalized consulting sessions, Mile High United Way has been advising owners on how to apply for financial assistance, negotiate with their landlords, and adapt their practices to cope with changing conditions.
We have also expanded the program's skilled volunteer team to provide specialized support to more clients in areas like marketing, finance, and accounting. Between 2019-2020, 87% of our UFB clients experienced growth in one or all of the following areas: increased revenue, net income, hired new employees, or accessed capital if desired.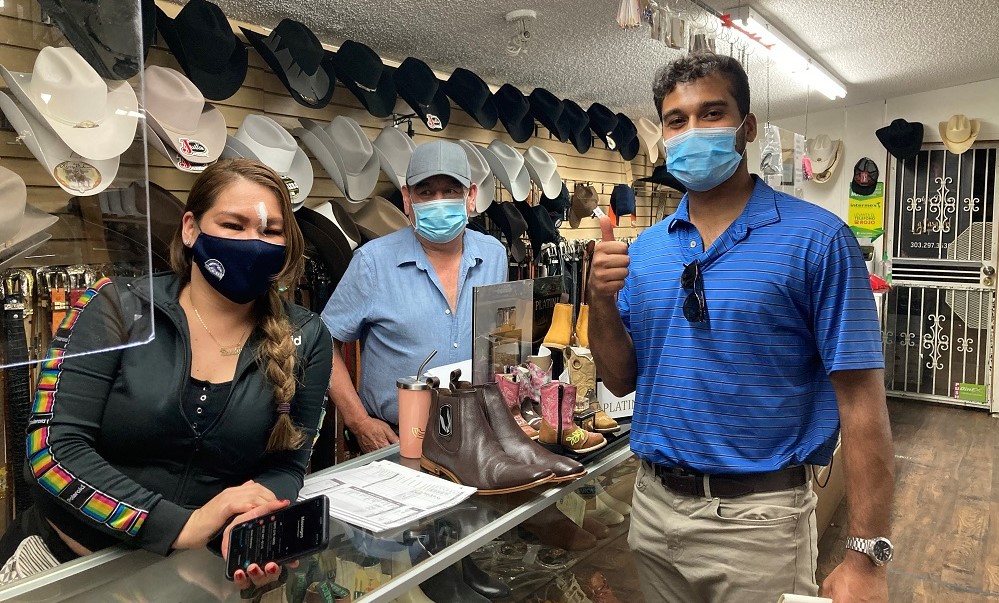 With this new investment from Wells Fargo, and in partnership with NEWSED, our UFB program is pleased not only to expand the number of businesses we are able to support, but also establish a microloan fund, which will create greater access to capital and assist business owners in their long-term recovery from the pandemic.
Kelly Donovan, VP of Community Relations at Wells Fargo, explains the importance of small business growth to Wells Fargo and the community. "Wells Fargo supports small business through many different opportunities across the bank, from supporting our customers through PPP, to providing over $420M in funding through our Open for Business grant program, to small business growth being one of our four philanthropic focus areas."
Small businesses are the lifeblood of our neighborhoods. They provide affordable products and services to community members as well as greater access to critical resources like food and childcare. We believe that when local businesses are thriving, entire neighborhoods can thrive.
Thank you, Wells Fargo, for helping local businesses thrive and, in turn, ensuring owners and their families have greater economic stability and that our community members have resources they can count on, no matter their zip code.