Category: Thought Leadership – Local Business Response and Recovery from COVID-19
As the coronavirus has caused daily life to change drastically, many small businesses find themselves faced with unprecedented challenges. In order to respond to these emerging needs, Mile High United Way is pivoting our United for Business (UFB) program to help small, local businesses stabilize and focus on their recovery.
Through conducting personalized business consulting sessions, we are advising business owners on how to apply for financial assistance, negotiate with their landlords, and adapt their business practices. We are also expanding the program's skilled volunteer team to provide support through their long-term recovery. Because of the long-standing trust we've built in the communities we serve and the individualized support our programs provide, we've been able to re-position quickly to respond to the new, immediate needs of local business owners.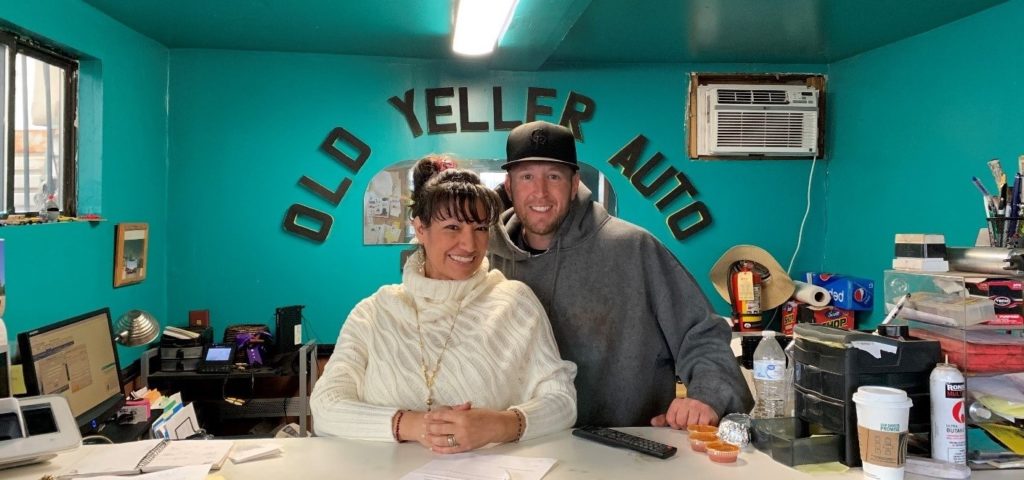 Small Business Is the Lifeblood of Our Communities
In under-resourced communities, like Globeville Elyria-Swansea (GES), it is not uncommon to find small businesses that have been around for decades. These businesses represent the essence of the community, most of them owned by minorities and women, and contribute to the neighborhood's rich culture. Beyond cultural enrichment, these businesses offer employment opportunities for residents. Business owners also often contribute to local charities and become the leaders and drivers of change in their neighborhood.
Our United for Business (formally United Business Advisory) program works to strengthen under-resourced communities by helping local businesses, because we believe that when local businesses are thriving, the entire neighborhood can thrive. But as the impacts of COVID-19 continue to unfold, these business owners are faced with new challenges.
"Following the closure for non-essential businesses, owners are struggling to make ends meet and pay next month's rent and utilities. They are also facing hard choices such as keeping or laying-off their employees," said Vanessa Huerta, Mile High United Way's United for Business Advisor. Understanding where to find support has been difficult. From navigating the influx of information about the type of support available to searching for ways to survive in a digital world (without the resources available), local businesses in under-resourced areas are being left behind in this recovery.
How United for Business Is Assisting Local Business in Under-Resourced Communities
Our UFB program is assisting owners by providing the personalized support they need to navigate through this crisis. We are currently engaged in one-on-one consulting sessions with businesses in GES as well as in Adams County and the City of Aurora.
"Mile High United Way has been deeply involved in the GES community for years and it stands out as one of the most trusted partners in the neighborhood. Due to our previous connection to the small business community through our UBA program and the Business Impact Opportunity Fund, we have been able to listen and act to the current needs of these businesses," Huerta said. This close-knit relationship allows UFB to gain a comprehensive understanding of the true needs of the community as well as provide guidance that is tailored to a specific owner and their business.
We are currently providing our small business clients with the following:
Assistance filling out loan or grant applications, providing translation assistance as need.
Skills-based volunteer support to provide financial advisement, letters of recommendation, and instruction on how to negotiate with landlords. Volunteers are also preparing owners for loan review interviews as needed.
Community Navigators to connect clients to basic needs services such as food and nutrition programs, rent and utility payment assistance, mental and physical health resources, and more.
We have also partnered with the Denver Economic Development and Opportunity (DEDO) to administer grants to qualifying small businesses.
We know that understanding the full scope of the damage COVID-19 has caused in under-resourced communities is key to our ability to assist local businesses through the recovery. That is why we're engaging in a large-scale economic impact assessment in the neighborhoods we serve. "This assessment will allow us to determine the economic damage caused by the pandemic," said Tricia Allen, Mile High United Way's Vice President of Community Impact. "It will inform the strategy to help businesses move from crisis to stability to recovery."
Supporting Local Businesses Together
How we survive, stabilize, and thrive as a community will depend on not just one or a few of us, but all of us. No action is too small right now. Every donation, volunteer hour, and message of hope remind us that we are in this together.
Mile High United Way's United for Business program operates alongside a network of skills-based volunteers that help business owners reach their growth potential. If you are an entrepreneur, CPA, financial advisor, marketer, data analyst, grant writer, real estate agent, or have other business expertise and are interested in donating your time and talent, contact UFB@unitedwaydenver.org to learn more about becoming a United for Business volunteer.