Mile High United Way's physical office is currently closed, but all of our services including 2-1-1 will be running at full capacity. Please dial to reach our community resource center.
Mile High United Way and Right on Mobile Education (ROME) have launched the first mobile preschool in the City and County of Denver.
This fully-renovated airport shuttle turned classroom-on-wheels is, part of ourUnited for Familiesprogram, which focuses on increasing access to high-quality early childhood education in under-resourced communities.

This mobile preschool serves families in North Denver's Globeville and Elyria-Swansea (GES) neighborhoods. GES is considered a childcare desert. Mile High United Way and ROME worked collaboratively with parents living in the area to bring this initiative to life, so that children in these communities can access quality early learning opportunities and enter kindergarten ready to thrive.
Supporting school readiness in Globeville and Elyria-Swansea
The bus travels to the GES community and parks in easily accessible locations to bring the preschool to the neighborhood and its residents.
Providing a safe environment for our youngest learners
During the pandemic, the classroom area will be set up into smaller groups sizes and multiple sessions throughout the week to ensure the safety of the children and teachers.
Following the Creative Curriculum
During each two and a half hour session, the children practice drawing and identifying letters, shapes, and numbers as well as engage in arts and crafts (sensory activities) and circle time for reading.
Supporting social-emotional development
The curriculum is holistic and has an emphasis on social-emotional development and executive functioning skills, like how to take turns, make friends, and express emotions.
Mobile Preschool In Action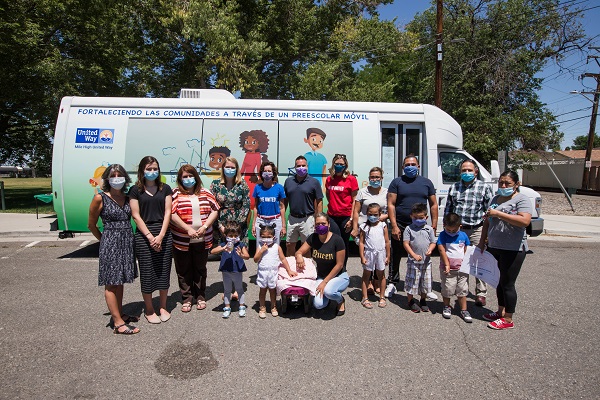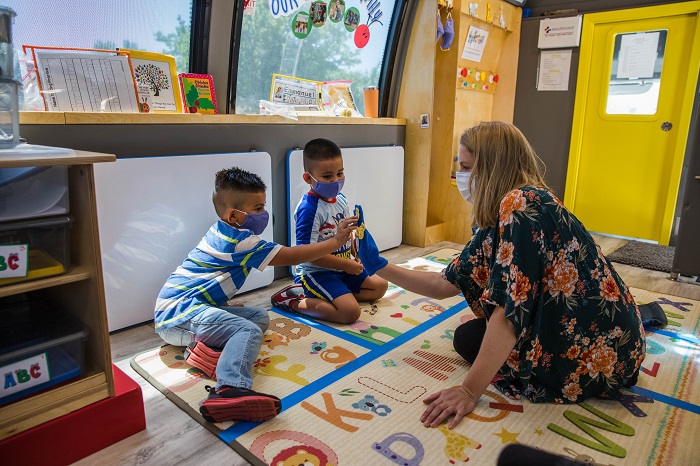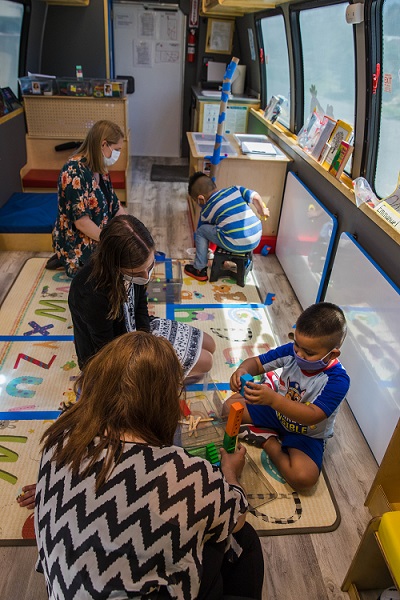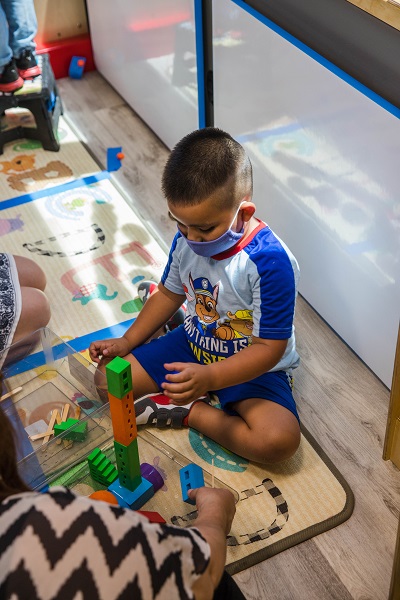 Mile High United Way is committed to improving early childhood education in our community.
Through our United for Families program, we are supporting early childhood education through removing barriers to access for families, providing professional development training to early childcare providers, and impacting systemic change through policy initiatives.
Learn More