Women United Events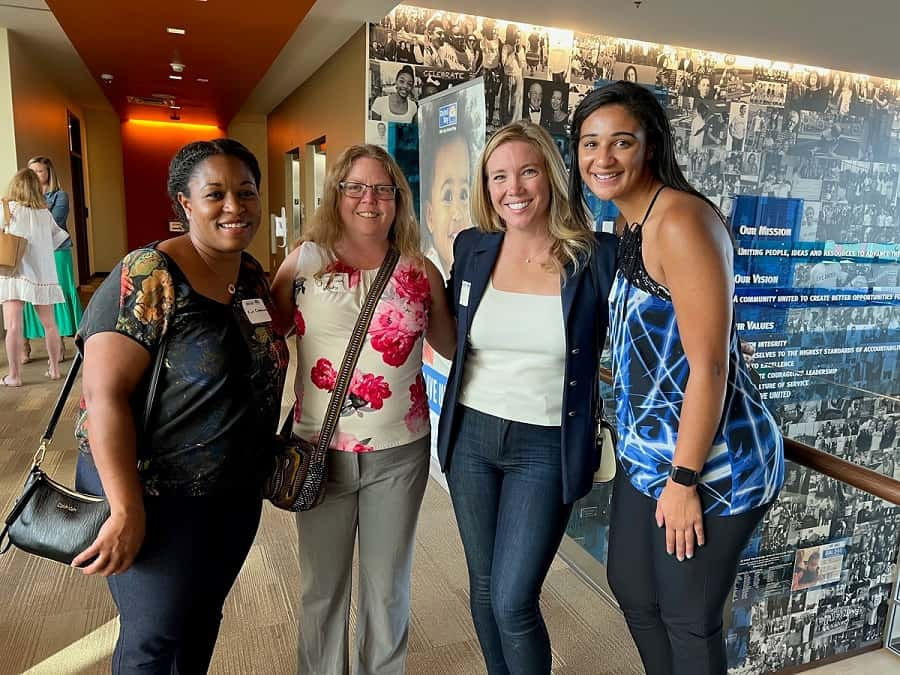 Women United is a global, growing force of community leaders dedicated to creating a world of opportunity for women and their families. Members invest $1,000 or more annually to Mile High United Way or the Women United Initiative to help women and their families move from poverty to financial success.
The following events are open to Women United members and those interested in joining this powerful network. For questions or to learn more about joining, email WomenUnited@unitedwaydenver.org.
2023 Events:
February 8: Women of Tocqueville Kitchen Party
Join the Women of Tocqueville to collect kitchen necessities for Bridging the Gap participants. This event is at the home of Kathy Ambrose. Items can be purchased from the Amazon Wishlist HERE. Registration link to follow.
February 14: Women United Visiting Valentines
Join Women United members in the Volunteer Center from 11am-1pm to make valentine cards to distribute to community members, as well as Diamond and Legacy Donors.
March 14: Women of Tocqueville – Bridging the Gap Tour & Luncheon
The Women of Tocqueville will tour the Penn St apartment building and learn more about the amazing work that our Bridging the Gap program does everyday. Lunch to follow.
April 29: Women of Tocqueville Community Baby Shower
Join the Women of Tocqueville to collect supplies and raise funds for the Women United Village in May. We will be collecting large items like strollers and car seats, diapers, educational, and other necessities that will be distributed to program participants attending the Women United Village.
May 16: Women United Volunteers for the Village
Join Women United for an evening of volunteering at Mile High United Way as we prepare for The Village on May 20th. The Village is an event designed to celebrate the young families in our internal programs such as Bridging the Gap and HIPPY. We will be sorting through the resources we received during the supply drive and organizing them for the event.
March – May: Diaper Drive to Support Women United Village
Support Mile High United Way's Women United Village event to support young families by running a diaper drive! Diaper drives will run through May 15, 2023 and is a great way to rally your employees, friends, book club or community group to combine efforts to provide diapers to help a young family thrive. Learn more
May 20: Women United Village
Join the community for a day of support for new families – any family can come get new baby supplies, sign up for a library card and get their first books, and learn about programs across the city that exist to make those early days just a little easier for caregivers. There will be food, music, games, and an opportunity to learn about community programs. Learn more
June 13: Women United Lunch & Learn
Join Women United as we learn about some of the impactful programming we support at Mile High United Way. More to come!