2022 Mile High United Way Turkey Trot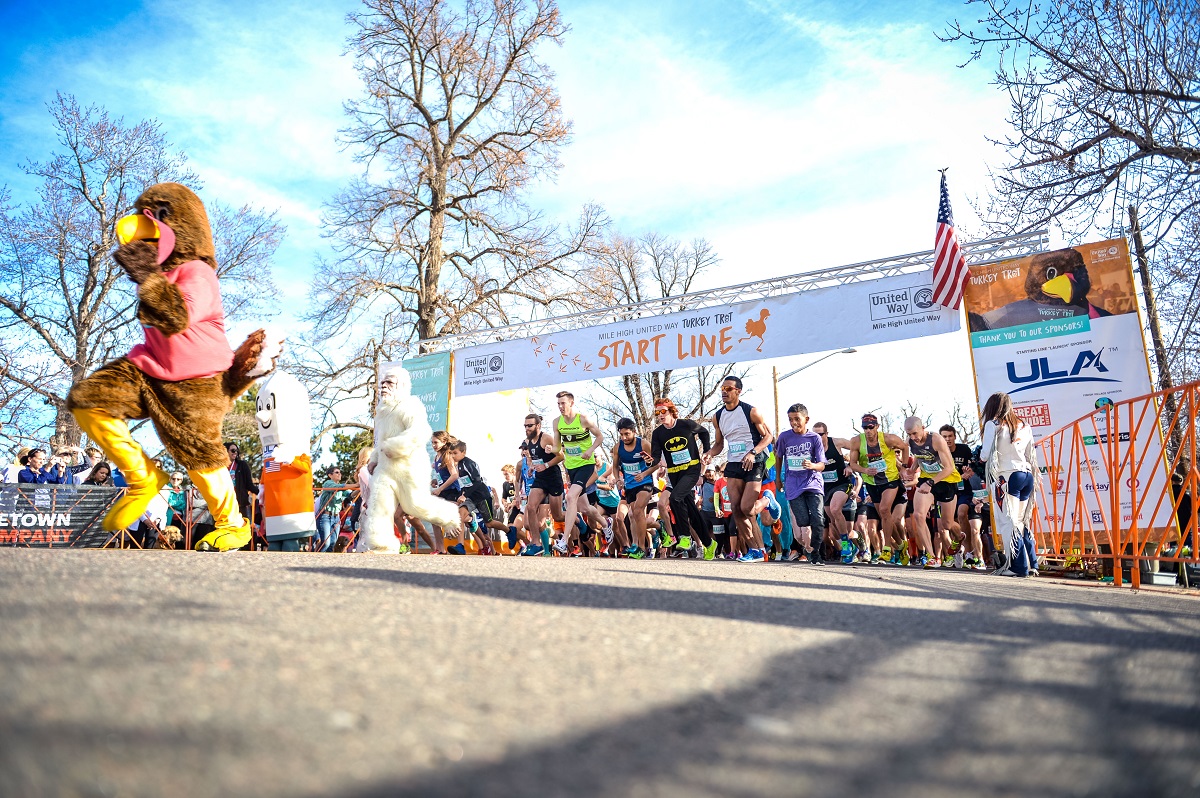 2022 Mile High United Way Turkey Trot
A THANKSGIVING DAY TRADITION SINCE 1973
The Mile High United Way Turkey Trot draws nearly 9,000 people to Washington Park each year for a four-mile run/walk and community celebration. This year, Mile High United Way is celebrating our 135th anniversary as the first United Way in the world. As we celebrate our rich 135-year history, we also celebrate the runners, volunteers, and families who have made the Mile High United Way Turkey Trot a part of their Thanksgiving story, year after year. We are humbled by your continued support.
With each registration, you have positively impacted the lives of families across Metro Denver – ensuring children enter school ready to succeed, that young adults are prepared for college or the workforce, and that families are getting their basic needs met and have opportunities to move toward economic success. Thank you for being a part of our history!
We hope you can join us for the 49th Annual Mile High United Way Turkey Trot. Learn more about the ways to get involved by either running the race, volunteering, or sponsoring the event!