Does your family need assistance? 2-1-1 is here to help. to contact us.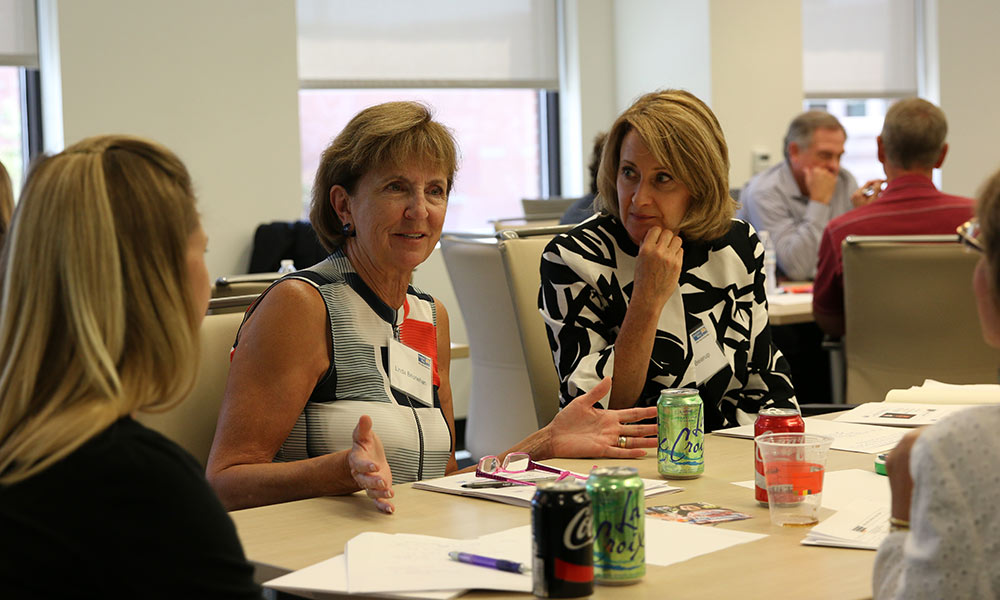 Women United
Leading the charge. Inspiring the change.
Join an unstoppable network of powerful women – business leaders and community volunteers – dedicated to creating lasting change in Metro Denver.
As a Mile High United Way Women United member, you will build strong bonds with like-minded community leaders, deepen your knowledge of community issues, and support women and children in crisis by sharing your wisdom, service, and generosity.
Contact Us to Learn More
Become a Member of Women United
Membership Benefits
Connections with like-minded community leaders who have a passion for driving social impact.
Exclusive invitations to educational lunches tackling important issues facing families in our community.
Volunteer engagement opportunities that make a lasting impact on children and families in our community
Leadership opportunities through signature volunteer events and committees.
Mentoring opportunities with new Women United members and women receiving services through our partner agencies.
Membership is open to donors who invest $1,000 or more annually to the Women United Initiative or a Mile High United Way program through your workplace campaign or through our Donate page. Gifts can be made by check, personal giving account, planned giving, stock transfer, or qualified IRA charitable distribution. To join or learn more, contact womenunited@unitedwaydenver.org
Community Baby Shower
A third of American families struggle to afford enough diapers for their children. Support new families with diapers and other essentials so that children get the care they need and families can thrive.
Learn More and Get Involved
Encourage a life-long love of reading with Power Lunch
Each school year, Women United members volunteer their time to read with second-grade students, enhancing their love for literacy.
Connect with business and community leaders
Find out more about Women United and the opportunities to learn, lead, and volunteer to make a difference at our Networking Happy Hour.