No Finance Background Needed; Only Empathy and Patience Required
Do you remember the first time you learned how to do your taxes? Or how it felt to see the total return you'd receive … or owe? Whether we're filing for the first time or the 50th, Americans often agree that doing taxes can be confusing, expensive and even intimidating.
Our Tax Help Colorado program works to remove the guesswork and financial burden of filing taxes for low- and middle-income Coloradans. In many cases, the results are life changing.
Each year, IRS-certified Tax Help Colorado volunteers connect residents to the credits and refunds they're owed. In 2023, volunteers helped taxpayers file almost 7,500 returns, resulting in $12.4 million refunded to hard-working Coloradans. Families use the refunds to help pay for medical expenses, education, transportation needs and more. Often, a families' tax refund is the largest check they'll receive in a calendar year.
Volunteers are critical to the work of Tax Help Colorado, including 15-year-old Chanda, who volunteered for 45 hours near her home in Thornton this year. Learn more about how Tax Help Colorado helps families build toward economic stability.
Although Chanda felt nervous on her first day at a Tax Help Colorado site, she found the experience incredibly rewarding. One tax client said she was intimidated by technology and felt so grateful Chanda was there to help create a positive experience.
"She said coming to Tax Help Colorado was a major stress reliever and since she didn't have to do her taxes on her own, she could spend time with her grandchildren instead," Chanda said.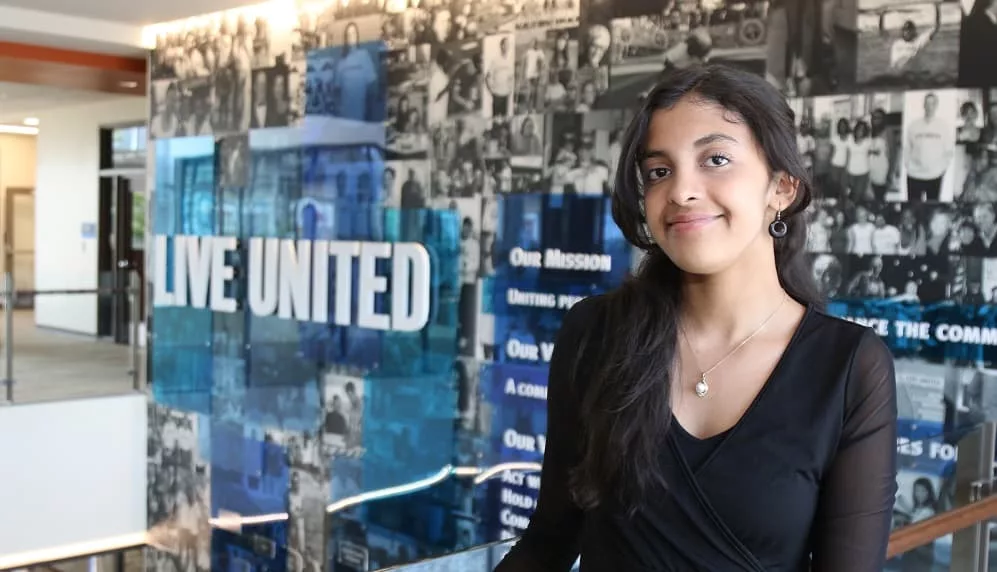 When people learn about "tax volunteers," they assume a financial background is a prerequisite to help. This is one of the biggest myths that Tax Help Colorado Senior Director Nathan Davis and his staff encounter.
"The most important thing our volunteers bring to the table is empathy, patience and a desire to help people in their community navigate an important but intimidating process. We can teach the tax stuff. It's much harder to teach empathy and solidarity," Nathan said.
Volunteering with Tax Help Colorado gave Chanda the real-life experience she yearned for after learning textbook concepts in her high school economics and finance class.
"I was really drawn to learning about financial topics that have a major impact in our community. I wanted a volunteer experience that allowed me to apply the concepts first hand. When I learned about Tax Help Colorado, I thought it was too good to be true. It was everything I wanted," she said.
Additionally, volunteering with Tax Help Colorado showed the impact a single person can have where they live.
"There's a wide range of people this program benefits and helping them out was really rewarding. I definitely got some remarks about my age, but really anyone can help Tax Help Colorado as long as they have a passion for supporting their community," Chanda said.
Volunteers are essential to our community-driven programs like Tax Help Colorado. Whether it's one hour or multiple times a year, volunteers support our mission in everything they do. No matter your level of experience, you also can support Tax Help Colorado! Visit our website to learn more and get started today.