Mile High United Way's physical office is currently closed, but all of our services including 2-1-1 will be running at full capacity. Please dial to reach our community resource center.
Support First Generation College Students
The Tocqueville Society's Ready, Set, College event is our annual day of service supporting first-generation college students. Help these young adults on the path to success by ensuring they have the tools they need to achieve their dreams.
View the Sponsorship Packet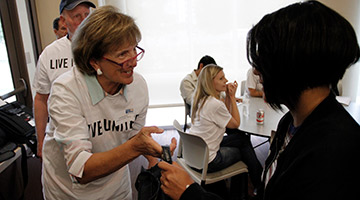 Ready! Set! College! Supports First-Gen College Students
Each year, our Tocqueville Society members support 50 first-generation college students with encouragement, inspiration and school supplies.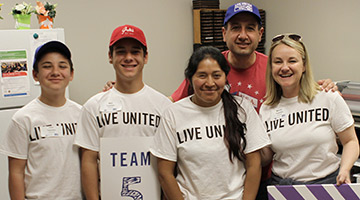 Tocqueville Spotlight
Steve & Wendy Topalian serve as our Tocqueville Society Co-Chairs with incredible leadership, humor and a passion for impacting our community together.