By Tim Main, Senior Manager of Evaluation and Learning with Mile High United Way
Press play to listen to the audio recording of this story.
This afternoon, I have five minutes to tell you the stories of 2-1-1 Colorado during the COVID-19 pandemic.
Five minutes to tell you about the over 26,000 people who called needing help to pay their rent, or the nearly 12,000 people who called needing help finding a meal.
Five minutes doesn't feel like nearly enough time to tell you about the impact that 2-1-1 Colorado has made across our state. But five minutes is the length of an average phone call to 2-1-1. In five minutes, our Navigators can help a family find the referrals they need to pay rent, help them find the closest food pantry to their home, and get them in a virtual line to sign up for SNAP.
Across Colorado, a five-minute phone call is the start of families getting the help they need. So, as you can see – in five minutes we can get a lot done.
In March of 2020, our 2-1-1 call center in Denver was taking about 330 phone calls for help per day. Then suddenly, when everything shut down, we began receiving nearly 2,000 per day. As you can imagine, we did not have the staff capacity for this unprecedent increase in need. So, it became all hands on deck.
Now, I'm an evaluator. I work with data and spreadsheets. I facilitate meetings to help you learn from the data. But after a half-day crash course, I too was taking phone calls for 2-1-1 to make sure people were getting the help they needed. And let me tell you – it was one of the most stressful and one of the most rewarding jobs I have ever done.
I still vividly remember one of the first calls I took. A woman was in tears because she had lost her job due to the shutdown. She didn't know how she was going to pay her rent. She told me she had never needed to ask for help before – and she didn't know what to do. Maybe some of you even experienced this during 2020.
I reassured her. I told her that she called the right place. I would be able to look in our database for ways she could get support. I asked her for some basic information, her name, her address – and then suddenly my heart skipped a beat. Her house was right down the block from my new home office. Suddenly all those numbers I work with everyday were real. Every one of those 26,000 requests for rent assistance carried the same level of anxiety and fear that this woman I was on the phone with had. I was in awe of my colleagues who take these calls day-in, day-out.
During the pandemic we heard a lot about our front-line workers – our nurses, our janitors, our grocery store workers. And today – I want you to know that our 2-1-1 navigators were also on the front lines listening to our community's needs and fears with both empathy and grace. They not only helped people access the resources they needed – but also were able to reassure them that there was support for them during this time of crisis.
Over the next few weeks, I spoke to several people who had thoughts of suicide or who were in a domestic violence situation – both issues we know were amplified by the pandemic. I was able to do a warm transfer to my colleagues who are trained for these situations. And again, I was in awe of their compassion and kindness during these difficult conversations.
By mid-April, we had received funding to hire temporary staff to man the lines. I was able to go back to my job analyzing data. And that was when the Governor's COVID Relief Fund reached out to 2-1-1 wanting help understanding what the need across our state looked like – in real time – so that they could allocate funding to the organizations addressing the most pressing needs.
2-1-1 worked with the state to develop a process to regularly share our data, in an aggregate level, with the Relief Fund. We learned that per capita, our rural communities needed utility assistance far more often than our urban communities. And vice-versa for rent assistance. During every round of funding, the allocations committees would review this data from 2-1-1 to make sure their funds were helping communities with their current, ever-changing, needs.
Since then, 2-1-1 has shared this data with many other stakeholders from local collective impact groups addressing food insecurity to hospital systems to help them better understand what's happening in their communities. All that compassion and grace that goes into a single phone call, doesn't only end there – as the data being input by our Navigators taking those calls can go on to further impact systems and policy change.
And it all starts with a single five-minute call for help.
Thank you.
About 211 Colorado
2-1-1 Colorado is a confidential, multilingual statewide service connecting individuals and families across Colorado to critical resources such as emergency shelter, food, rental and utility assistance, childcare, health care, and more. By dialing 2-1-1 families and individuals can help when they need it most. 2-1-1 Colorado is provided by Mile High United Way, Pikes Peak United Way, United Way of Larimer County, United Way of Southwest Colorado, United Way of Weld County, Hilltop Community Resources, Inc., and Senior Resource Development Agency. To get help, dial 2-1-1 reach a Resource Navigator by phone or text your zip code to 898-211 (message and data rates apply). You can also live chat or search our database to get help online. Visit 211Colorado.org to learn more.
About Tim Main: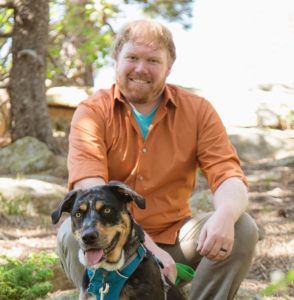 Tim is an attentive thought partner, focused on learning and problem solving. For over a decade, Tim has worked in the non-profit evaluation field across Denver and has found meaning in helping organizations build their own capacity to better make an impact in our community. At Mile High United way, Tim is the Senior Manager of Evaluation & Learning – and believes that our 2-1-1 data can create change across the state.
He received his Master's of Public Health in 2011 from the Colorado School of Public Health and completed a Fellowship at the Regional Institute for Health & Environmental Leadership in 2019. We are so fortunate to have Tim's expertise on our team!