Mile High United Way's physical office is currently closed, but all of our services including 2-1-1 will be running at full capacity. Please dial to reach our community resource center.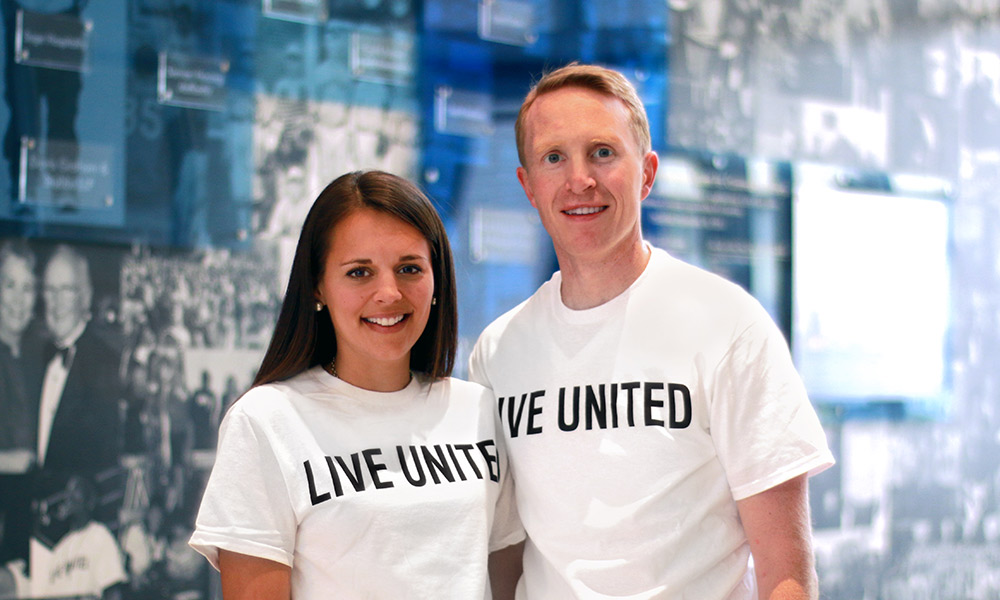 Ian and Nina are intentional about their giving
Nina and Ian Currigan are Tocqueville donors who care deeply about an intentional approach to giving.
As the inaugural Chair of the Mile High United Way Emerging Leaders Council (ELC) in 2008, Ian was determined to show his colleagues and other ELC members how having a thoughtful approach to giving can have a greater impact on the community, and even their career.
When Ian and Nina met, they both worked for KPMG, one of the largest professional services companies in the world. Many of their colleagues and clients were involved with United Way, which formed a basis for the strong connection they now feel to Mile High United Way's work in the community.
"Mile High United Way provides so many opportunities to become involved in community development throughout the year, so we can do what fits our schedule and our interests," said Ian.
"You can give to Mile High United Way knowing that they have the expertise to most effectively affect change." As busy young professionals and parents of a young child, they recognize having limited time or resources as a barrier to getting more involved with causes they care about. But Ian and Nina believe their Mile High United Way involvement benefits the community, while also letting them grow a network that benefits them professionally.
"It can be hard to contribute time, so it's important to us to give back financially," said Nina. "We feel this way because there are many people in the community who don't have as much as we do. With Mile High United Way, we can focus on our giving and volunteer as a family. Giving back makes us both feel more strongly connected to the community we live in."