Mile High United Way's physical office is currently closed, but all of our services including 2-1-1 will be running at full capacity. Please dial to reach our community resource center.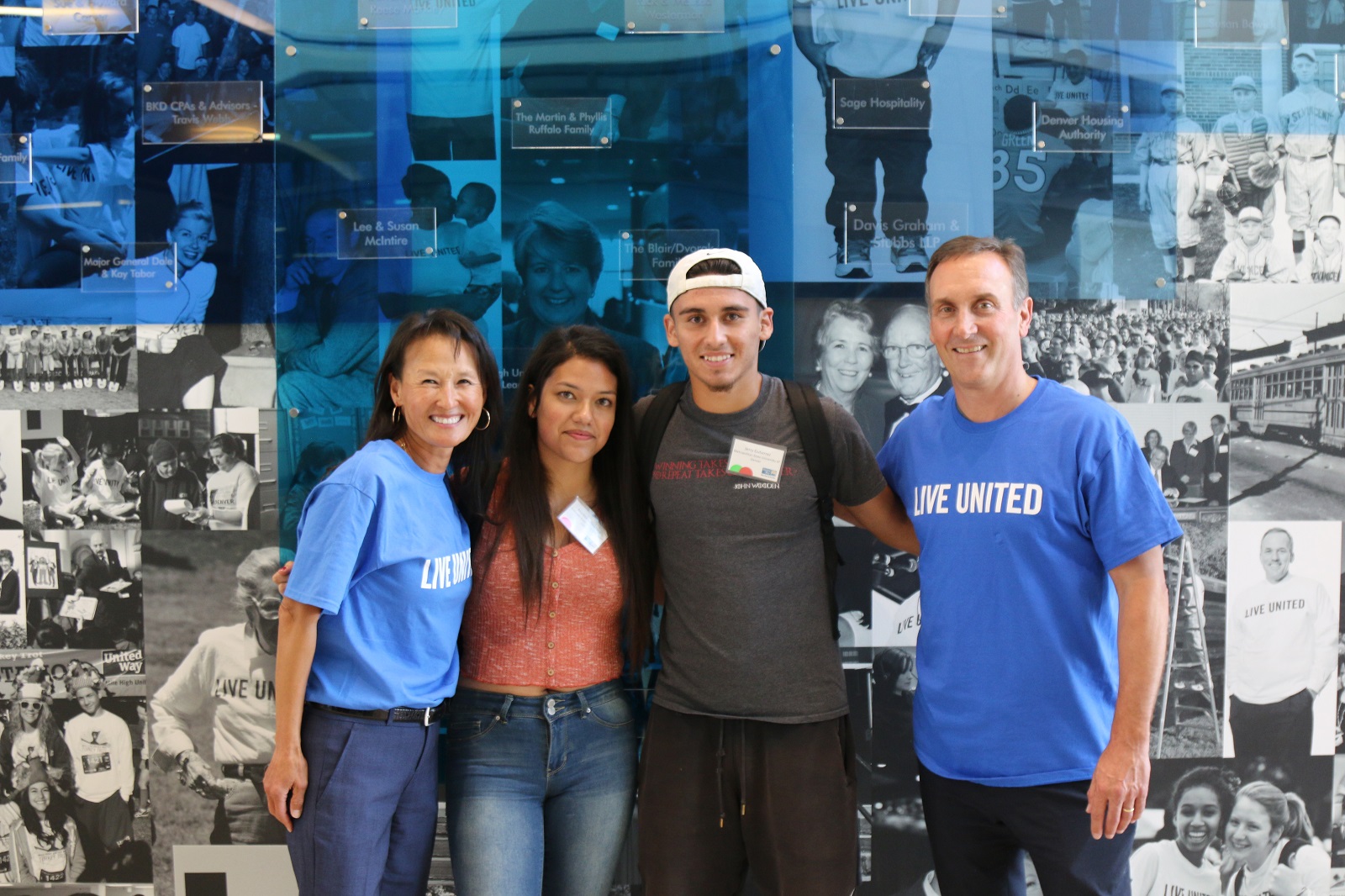 Ready, Set, College!
Mile High United Way's Tocqueville Society supports first-generation college students as they head off to school this Fall 2021.
Thank you for supporting Ready, Set, College!

Our 2021 Ready, Set, College! event was a success thanks to our incredible Tocqueville Society donors. Because of their support, 35 first-generation college students received a backpack that included a laptop, Target gift card, and essential school supplies to help them start the Fall semester off right.

Backpacks were distributed to participants in our Bridging the Gap program as well as nonprofit partners, including Florence Crittenton, Boys Hope Girls Hope, Girls Inc., Goodwill, and Precious Child. To all of our Tocqueville Society members that sponsored a student or donated their time to fill backpacks, we cannot thank you enough!
2021 Ready, Set, College! Sponsors:
| | | |
| --- | --- | --- |
| David Adams | Maggie Dehn | Lacey Puls |
| Alex Arndt | Jake Gulitz | Christina Robison |
| Thaddeus Bert | Brittany Herbener | Marty Ruffalo |
| Daniel Bresnehan | Mike and Yun Hui Kehoe | Gabe Schreiber |
| Linda Brisnehan | Karen Kennedy | Kimberly Smith |
| Tom and Barbara Burke | Krissy Kothenbeutel | Laura Srsich |
| John & Elllen Bywater | Amy Lai | Kevin Staab |
| Chelsea and Jeff Carver | Gary Moore | Kathleen Stubbs |
| Jonathan Davidson | Tyler Nichols | Scott and Donna Whitley |
| Tanner DeBoer | Mike and Barb Oakley | Betsy Wiersma |
"Thank you so much for my new laptop! It is the perfect school supply as I begin my college experience. I am studying nursing at CCA and I know it will come in handy for my Chemistry and lab courses. Please pass on my gratitude to your generous donors!" - Mariana