Mile High United Way's physical office is currently closed, but all of our services including 2-1-1 will be running at full capacity. Please dial to reach our community resource center.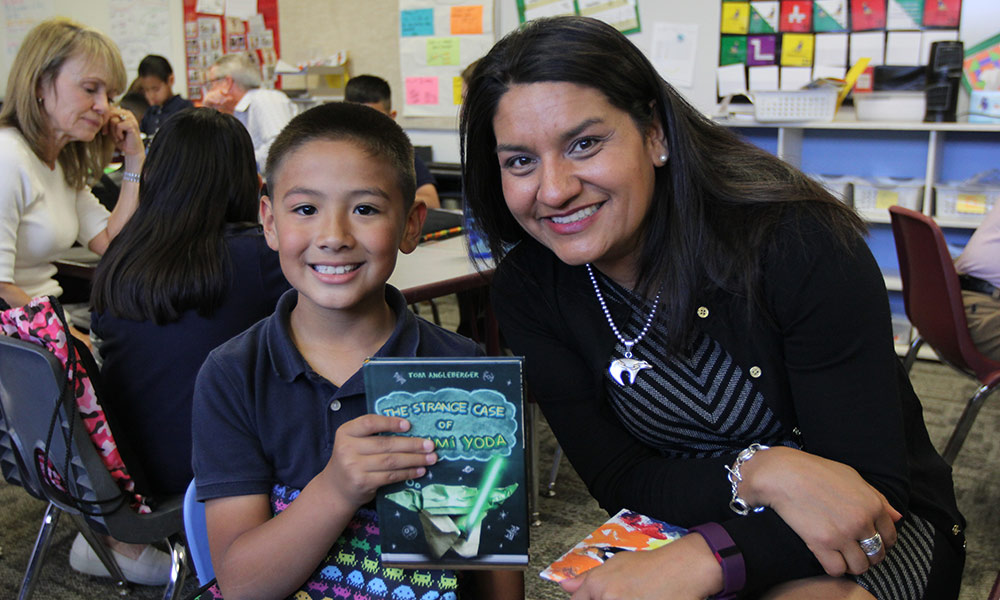 Read With Me
A volunteer program that brings together individuals and corporate partners with schools to improve student engagement, literacy, and a love for reading. The Read With Me program is currently paused until Spring of 2022.
2 in 5 Colorado third graders do not read proficiently at grade level.*
Third-grade reading is critical because students are making the switch from learning to read to reading to learn.

The individual attention that volunteers provide helps 2nd and 3rd-grade students become stronger readers while building healthy relationships with adults.


*CDE CMAS ELA Data from 2016-2017
Mile High United Way's Read with Me program brings together local schools, businesses, and volunteers to read with second and third grade students each week to help build their confidence, increase literacy skills, and develop a love for reading.
How the Reading Program Works
One-on-One
Read With Me volunteers take part in one-on-one weekly or bi-weekly reading sessions with 2nd and 3rd grade students to help then improve their literacy skills.
Relationship Building
Reading with the same student each week forms a bond, helping the child form a healthy adult relationship.
Denver Public Schools
We partner with Denver Public Schools (DPS), DPS FACE, and DPS Foundation to provide extensive support and ensure a seamless student and volunteer experience.
Committed Companies
Thank you to our corporate partners who have adopted a classroom! University of the Rockies, NREL, PwC, and Liberty Oilfield Services.
Become a Read With Me volunteer
We need your help to ensure students are reading at grade level by the end of 3rd grade.
Give
When you give to Mile High United Way, your dollars do more. We surround Metro Denver with the programs and resources that address today's biggest issues and help prevent tomorrow's.
Volunteer
We will be posting new volunteer positions for our Read With Me program. Stay tuned, and check out Volunteer United for other volunteer opportunities in our community.