Quality employment determines quality of life.
Having quality employment is the foundation for long-term financial stability. Mile High United Way strengthens the path to economic success by helping entrepreneurs grow their businesses, hosting career and resource fairs to connect job seekers to quality employment, and helping people advance in their careers through accessing education and upskilling opportunities. Learn more about our workforce development initiatives below.
How We Support Workforce Development
Careers United
We provide direct pathways to quality employment and job training to promote economic security and mobility.
United for Business
We help women- and minority-owned small business owners grow their business through one-on-one consulting.
United for Families
We help early childhood education professionals and informal caregivers attain credentials to advance in their field and earn higher salaries.
Bridging the Gap
We offer upskilling and educational opportunities to young adults transitioning out of the child welfare system to help them build financial independence.
of clients surveyed in our United for Business program reported an increase in skills and knowledge on how to operate their small business
life coaching sessions were conducted with Bridging the Gap participants, guiding them on employment and educational opportunities
Careers United Job & Resource Fair
In June 2022, Careers United held its first job and resource fair! During the event, job seekers met with hiring personnel from 24 employers, including Xcel Energy, TIAA, PCL Construction, Southwest Airlines, and Goodwill of Colorado. Twelve people received job offers, including three Bridging the Gap participants.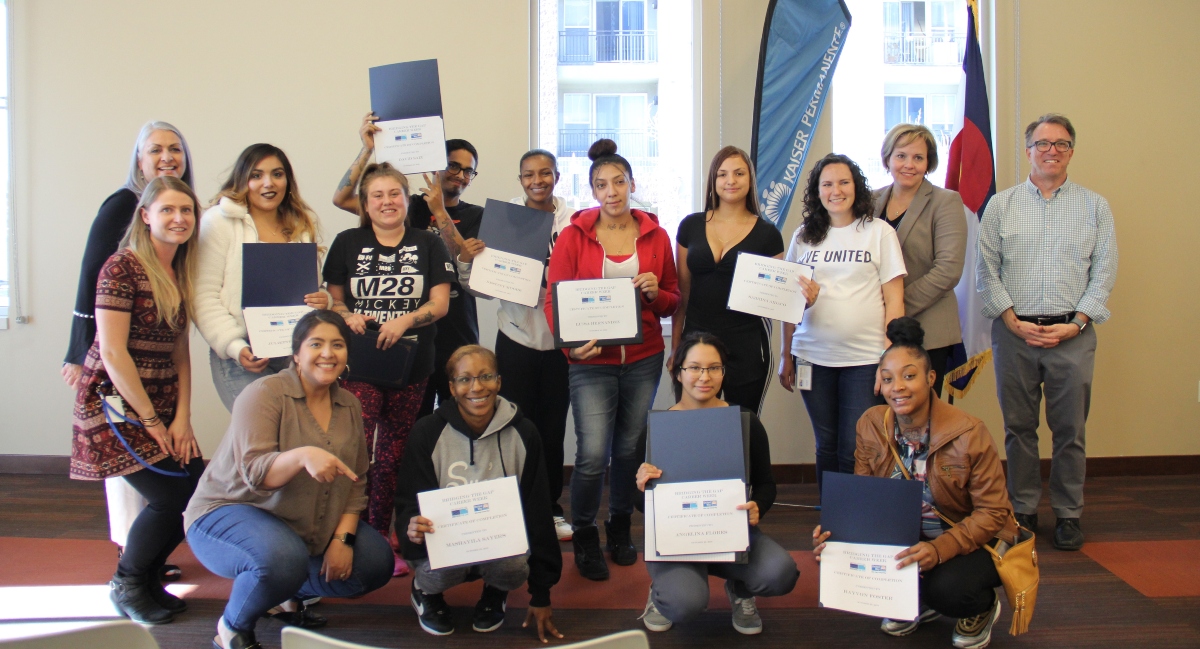 Wells Fargo is furthering their investment in Mile High United Way's United for Business program to help local businesses thrive.
Each year, we provide Denver youth exiting the child welfare system professional development training through our Bridging the Gap Career Week.
INVEST IN MILE HIGH UNITED WAY
Support Mile High United Way programs that help individuals and families achieve economic success.