Mile High United Way's physical office is currently closed, but all of our services including 2-1-1 will be running at full capacity. Please dial to reach our community resource center.
Courageous Conversations
Mile High United Way's virtual event series to engage all voices and to co-create more equitable communities.
Courageous Conversations is our virtual event series that explores topics around social justice and racial equity.
During each session, we host leaders in Diversity, Equity, and Inclusion to share their insights into the social justice issues facing communities of color. Courageous Conversations is intended to encourage collective understanding and action and to explore how, as an organization and as individuals, we can work to build greater equity in our community.

As a learning organization, Mile High United Way has been on our own equity and anti-racism journey. We hope you will join our Courageous Conversations to grow your knowledge and join the fight against systemic racism.
Upcoming Session:
House Equity: Redlining and Housing Discrimination | August 3, 2021
Join us as we learn about the history of redlining in Denver and how each of us can work toward eliminating the continued effects of housing discrimination.
Register Now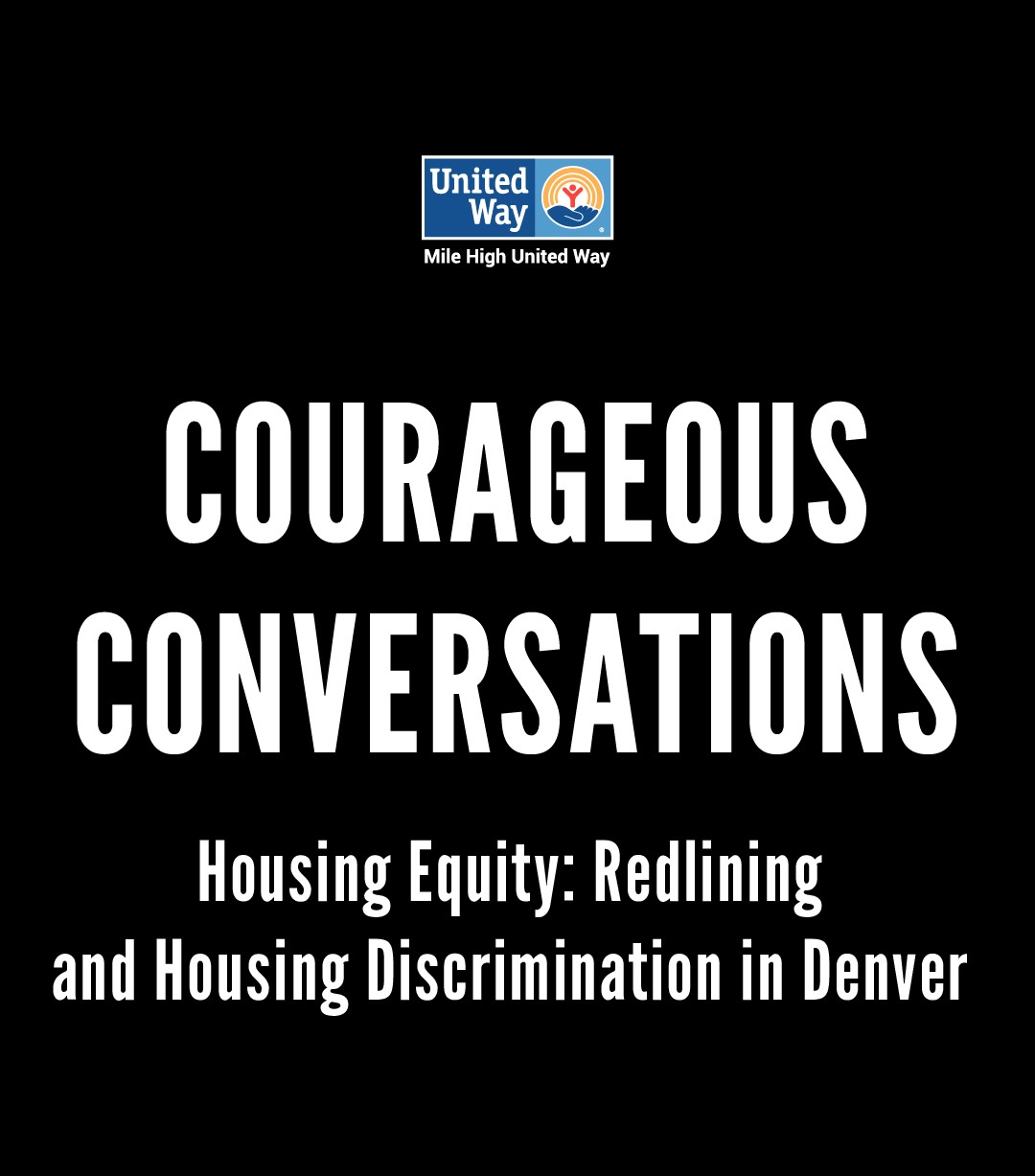 A powerful moment from our recent Courageous Conversations
Dr. Rosemarie Allen on talking with kids about race
Courageous Conversations Recordings
Our Statement Against Injustice
We stand united against the injustices and cruelty of systemic racism. We are calling on our Metro Denver community to stand united with us.
Read Our Statement
Take Action
Find resources to learn, invest, and act in order to create change and join the fight against systemic racism.
Learn More
Social Justice Fund
Mile High United Way's Social Justice Fund invests in impact-focused and collaborative community programs that focus on equity and social justice, education and awareness of issues affecting our communities of color, and ongoing engagement through volunteering around social justice issues.
Learn More
United we rise. Rise with us. Together, we are a #CommunityUnited.
To everyone who wants to understand how to do more, to affect change, to be part of the short- and long-term solutions our community needs, this is for you. This is an invitation to get inspired to unite with us in supporting our community.
Join Us
Thank You to Our Social Justice Fund Sponsor: