Mile High United Way's physical office is currently closed, but all of our services including 2-1-1 will be running at full capacity. Please dial to reach our community resource center.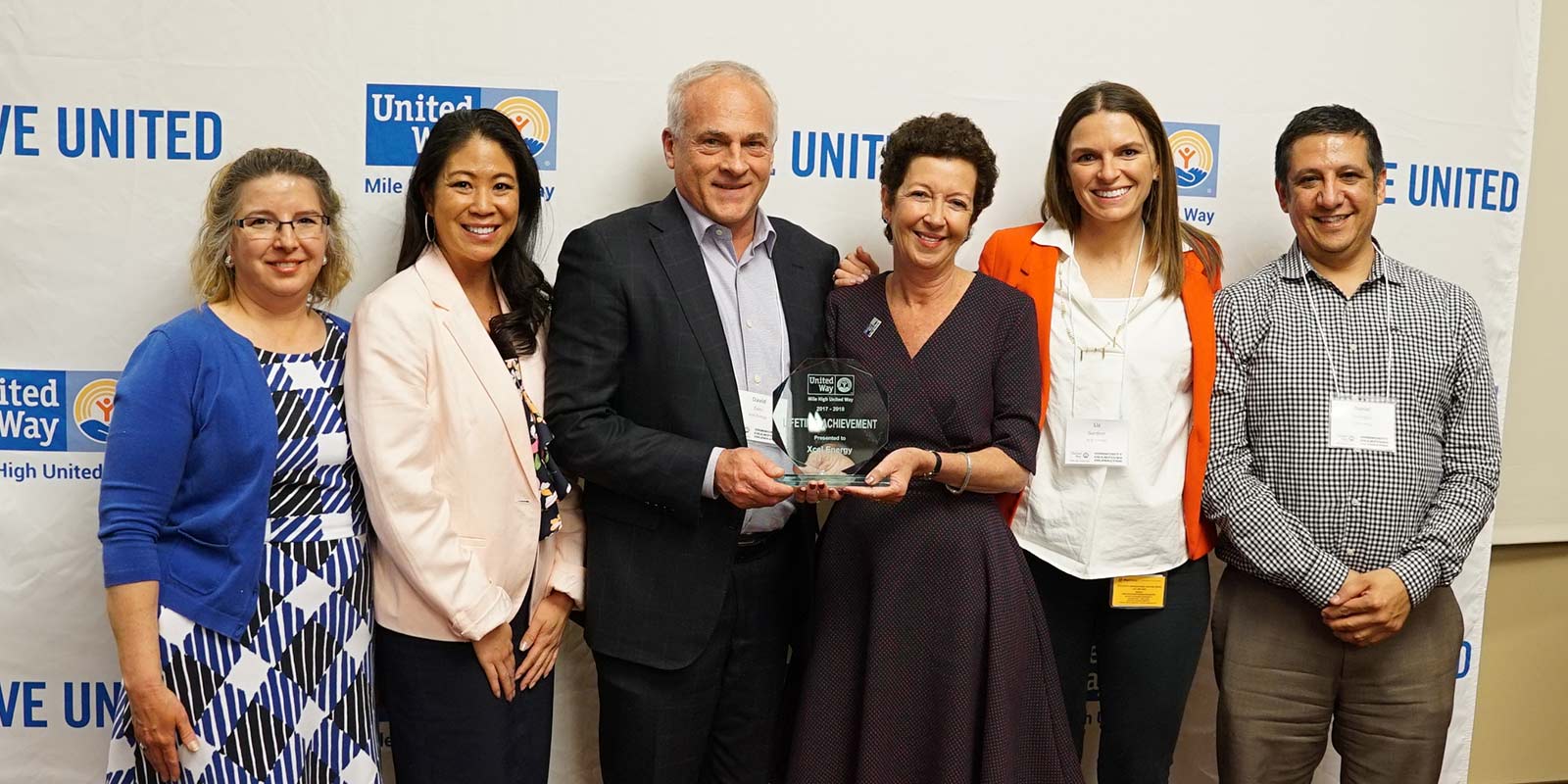 Where Doing Good is Good for Business
Great social impact programs shape a purpose-driven workplace, build strong team culture, increase employee engagement, and reduce turnover.
Mile High United Way provides the added capacity to maximize your social impact program, whether that be through thought partnership, volunteer services, community recognition, or gifts management. Connect with our team to learn more and explore community partnership opportunities together.
Contact Us To Learn More
Services We Offer
From employee engagement to building a framework for your CSR programs, we are proud to be your partner in corporate social responsibility.
Giving Opportunities
Provide giving opportunities to your employees and leaders and make data-driven community investments with access to our programs and evaluation teams
Volunteer Opportunities
Empower your employees to get hands-on in their community with our volunteer programming and facilitation
Civic Leadership
Engage your team in board training facilitated by Mile High United Way, connect your employees to key networks, or share your expertise as a featured event speaker
Educational Opportunities
Educate your employees on the impact our partnership is making and invite them into decision making in your annual giving
Strategy
Partner with us and get expert advice on how to bring the most impact to your community and develop a robust CSR program for your company
"Mile High United Way is an amazing connector.  They're in-tune with the community and know where the most critical needs lie.  When Comcast employees are looking for organizations to volunteer with or we are looking to build new partnerships in the community, Mile High United Way provides valuable information and resources making our work easier and our impact greater."

- Comcast
"We choose to partner with Mile High United Way because of their strong ties to the community, their endless amount of resources, and most of all their kindness. We love working with Mile High United Way, because they help us create fun and impactful events that our staff truly love to be a part of."

- Eide Bailly
"Our partnership with United Way has allowed us to navigate the local relationships and identify the highest need areas to address. United Way has made it incredibly easy and stress free to identify and coordinate these events.  Their flexibility, professionalism, and alignment with our objectives make the partnership highly valuable to BAND-IT!"

- BAND-IT
Haley Shilts
Senior Director, Community Giving
Contact Haley if you're interested in engaging your employees and strengthening your corporate social responsibility initiatives and outcomes.
303.561.2208 | haley.shilts@unitedwaydenver.org