To promote economic security and mobility for individuals and families in Metro Denver by increasing access to quality employment and job training.
Operating as a convener within the workforce development ecosystem, we connect partners and resources and provide direct pathways to employment and training opportunities. We also provide job seekers with wraparound support, including support with transportation, childcare reimbursement, and employment documentation, to help them obtain and retain quality employment.
Participants (ages 18-24) are provided housing vouchers and paired with Family Support Coaches to help them achieve goals around workforce readiness, education, and more.

Participants receive a 3-year housing voucher (with a potential 5-year extension), and some are eligible for lifetime vouchers. We also own a 24-unit long-term housing facility in central Denver for participants.

COLLEGE & CAREER READINESS
We help participants prepare for the next step of their education or career journey by setting goals and accessing skill-building opportunities. We also host workshops to build their resume and interview skills as well as career fairs to connect participants with employers across Metro Denver.

WELLNESS COACHING & LIFE SKILLS
Our Family Support Coaches work one-on-one with participants to assess their needs, provide guidance, and connect them to community resources that support mental health and wellness.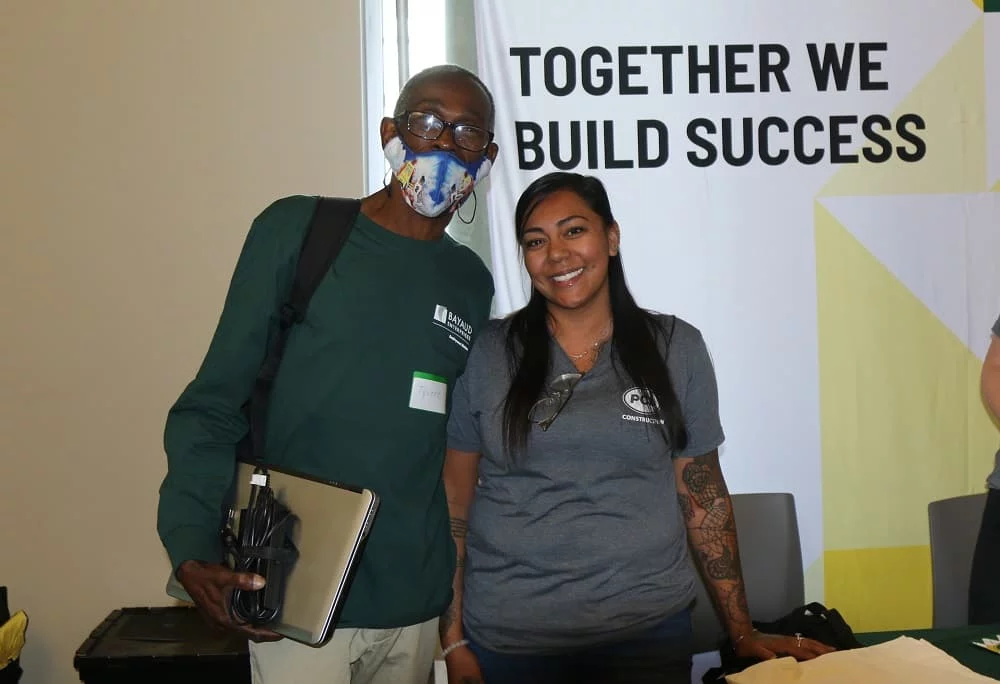 Access to Quality Employment Matters
Access to quality employment determines quality of life, the opportunity for economic mobility, and generational wealth. Mile High United Way believes that quality employment or a 'good job' is the foundation of an equitable economy that supports workers and families and makes businesses more competitive.
Careers United Job & Resource Fair
In June 2022, Careers United held its first job and resource fair! During the event, job seekers met with hiring personnel from 24 employers, including Xcel Energy, TIAA, PCL Construction, Southwest Airlines, and Goodwill of Colorado. Twelve people received job offers, including three Bridging the Gap participants.
Connect at least 500 jobseekers to quality employment and training opportunities.
Host two Job & Resource Fairs in 2023 to support jobseekers with getting quality jobs, training, and job resource opportunities.
Invest in Mile High United Way's community programs, like Careers United, to help families move toward economic success.