Mile High United Way's physical office is currently closed, but all of our services including 2-1-1 will be running at full capacity. Please dial to reach our community resource center.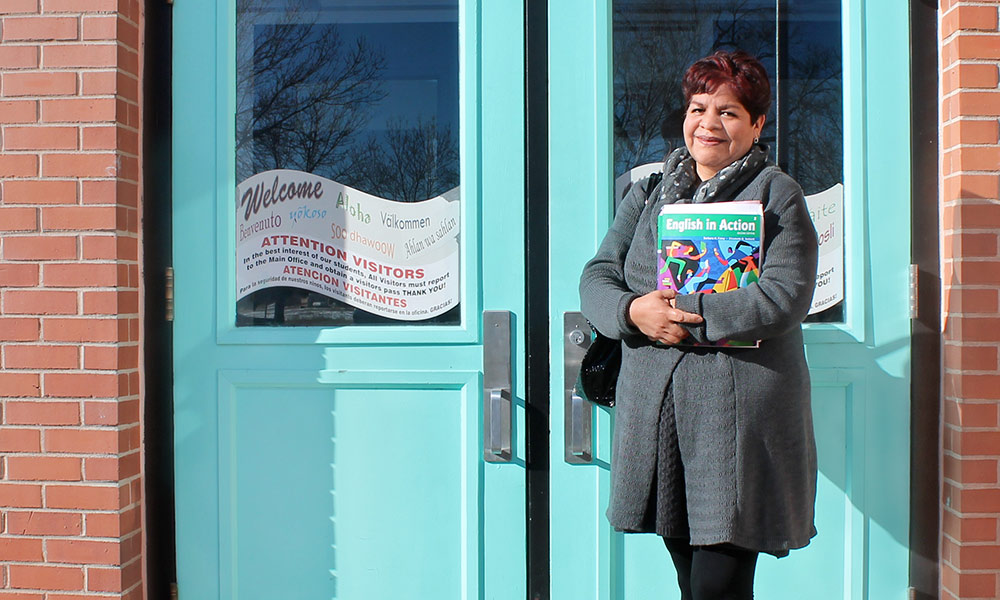 Centers for Family Opportunity
Serving families using a two-generational approach. Families receive financial coaching, continued education, and opportunities to build job skills to reach their goals - all in one location.
Studies show, when people receive bundled services they are five to six times more likely to attain better outcomes.*
Low-income individuals and families in Metro Denver face a variety of overwhelming obstacles in trying to achieve financial stability. One accident or illness can result in unanticipated expenses, burying them in debt.

Accessing the assistance they need can be difficult when the services are spread throughout the metro area. Even the most motivated people can have a hard time navigating the variety of disconnected services. *Bowen & United Way Worldwide, 2011
Mile High United Way's Centers for Family Opportunity is an innovative strategy to help families in Metro Denver move out of poverty.
Core services include: Case management, Financial Empowerment, Employment support, Skills-building, Legal services, and Basic needs support.
Place-based
Having one, accessible, trusted location where families can access multiple services reduces redundancies and improves efficiencies for people to get on the path to economic success.
Integrated Service Delivery
Many organizations together in one location to provide a seamless delivery of services allows for shared planning, data collection, and coordinated care/services for clients.
Bundled Services
Clients who take two or more services are five to six times more likely to experience improved economic outcomes.
Financial Empowerment Services
Financial empowerment services address the interrelated problems families face in achieving financial security. Services include coaching, banking, housing stability, and tax preparation.
Client Focused
Each client receives coordinated service delivery tailored to their specific needs.
Multiple Locations
The Mile High United Way Centers for Family Opportunity are located at the Resource Center in Conifer and at Florence Crittenton in Denver.
Help families and individuals gain the knowledge and skills they need to become financially stable.
Give
When you give to Mile High United Way, your dollars do more. When you support our Centers for Family Opportunity today, you will help people access the resources they need to succeed.
Volunteer
Volunteering can be a fun and deeply rewarding experience where you can make immediate and lasting change by improving lives and building a stronger community. Join us!